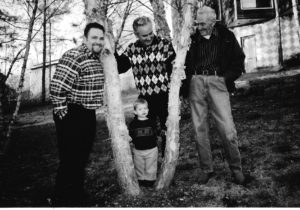 Expansion To Reach All Generations
"Victory Church NWA is GROWING"
On September 23, 2018 Pastors Billy and Jeanne Coffman passed "the Pin" of Victory Church in Tontitown to Pastors Phil and Nicole Johnson.  This does not mean that Pastors Billy and Jeanne Coffman are retiring.  They have shifted to a new era in their ministry.
Starting November 11, 2018 they will begin a teaching ministry at the new Headquarters for Victory Church NWA and Eagle Crest Ministries at 9206 S HWY 43 in a rural area west of Gentry, Arkansas. There will be two teaching sessions each month (second and fourth Sunday afternoon), special seminars as the Holy Spirit directs, youth and family events, and other special activities will be added to our calendar. You can go to the Services page to find a calendar of those dates and times.
By the way, the public is welcome and a complimentary meal will be provided for our Sunday afternoon sessions.  Please let us know that you are coming should you desire to be a part of our complimentary meal.
Partner with Us
If you would like to join us in this great endeavor or have questions about how you can help.  Contact us at 479 736 1571 or by email at info@eaglecrestmin.com